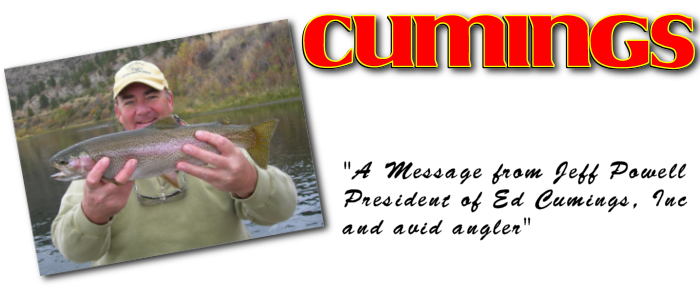 Welcome to our website!
Ed Cumings, Inc. is an American fishing tackle company that has been supplying fisherman all over the world since 1927.
The following pages will allow you a brief look at our history as well as many of the fine products we make today. Some, are the same products we sold to your Fathers and Grandfathers.
Fisherman are innovative. Many of our products are the result of ideas from you. Time on the water is time well spent, do not let anyone convince you otherwise!
We welcome your thoughts and ideas as we always look to improve and expand our product line.
Our company philosophy is simple "To supply the very finest quality fishing tackle at a fair price to our customers all over the world."
Simple and true just like the sport we have been so blessed to be a part of since 1927.
Good Fishing!